Kingshield Investments Limited, founded in 2017 has an adviser offering experience of 30 years within global finance. Lester holds his clients' priorities at the heart of the business. He is committed to the highest levels of professional excellence, believing that integrity and approachability are essential if client relationships are to flourish.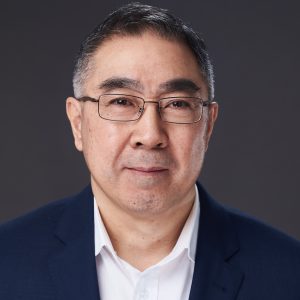 Lester Luey
Financial Adviser CFPCM
Client Adviser & Director
Financial Adviser (FSP 34662)
Certified Financial PlannerCM
Qualifications:
Post Graduate Diploma in Personal Financial Planning, University of Waikato
Bachelor of Commerce & Administration (Hons), Victoria University, Wellington
Professional Memberships:
Financial Advice New Zealand
Estate and Taxation Planning Council NZ Inc
My goal is to give my clients the confidence to invest, and therefore help them get ahead in life financially.
Lester is originally from Lower Hutt in Wellington. He is a naturally logical and analytical person, and since 1991 his methodical, considered approach has worked for the benefit of many investment clients – private investors, trustees, estates, and businesses.
"True investment planning is about taking a broad overview, recognising potential weaknesses or challenges, and devising a plan to overcome these and achieve an investor's ultimate goal."
Lester is a firm believer in working in close consultation with his clients, ensuring that shifting circumstances, risk attitudes, and targets are borne in mind to keep a portfolio personally appropriate and on track. "I realise that discussing financial matters can seem daunting – but that's why I'm here, to make it easier! I enjoy breaking down all the data into clear, manageable chunks so that my clients can make informed choices."
Lester is supported by a close-knit team of dedicated assistants. They take genuine pride in their work, and clients can have confidence in their conscientiousness and discretion. And, of course, help with any queries is just a friendly phone call or e-mail away.