Kingshield Investments Limited – SERVICES
Are you considering your first investment steps, but don't know in which direction to turn?
Are you unsure about what investment options may be available to you?
Do you have specific needs, such as investing in Sterling or other currencies?
Could you benefit from an objective review, to ensure that your current investment portfolio matches your personal preferences and goals?
Investment Planning and Portfolio Management. Kingshield are here to help.
Our clients' wants and needs are at the heart of our business ethos.
This is achieved by us listening to you, so that we can understand your requirements and objectives. We'll get to know you as a person, and this includes acknowledging your attitude to risk as it relates to investments.
Only then will we apply our global perspective to design an investment portfolio, suited to you.
This could consist of investments in shares, infrastructure, commercial property, bonds, and cash, via a selection of managed funds and listed investment trusts, depending entirely upon what you wish to achieve. Whatever the mix, you can trust that our recommendations are backed up by comprehensive research, so you'll know exactly where your money is invested, and why.
Furthermore, because your portfolio is held on a respected independent custodial platform, if requested we can provide secure online access so that you can easily monitor its performance as often as required.
As your life changes (for example: a transition from full-time to part-time work, or a downsize of property) we can re-evaluate and restructure a portfolio to ensure it remains on track with your lifestyle choices.
What can you expect as a Kingshield Investments' client?
Qualified, impartial advisers providing consultative, research-backed recommendations

Face-to-face meetings as agreed with you to review investments and strategies

Secure online access to your investment portfolio, held on a respected independent custodial platform

Fully-disclosed transparent fees, so that you understand precisely what you're paying for and when

Comprehensive tax report at the end of each financial year via the custodial platform provider

Advisers available at any time to assist you with any queries or concerns.
For many retirees, receiving a regular monthly payment from their investments to supplement NZ Superannuation is a key requirement.
Bank term deposit interest rates are at a historic low, and are unlikely to increase in a hurry. If you want to ensure you receive a regular monthly cash payment, as well as the potential to earn returns higher than the bank, then Kingshield can help.
Your money can be invested in a diversified investment portfolio paying you a set cash amount each month, with further funds available if required, while still having the potential to grow your funds.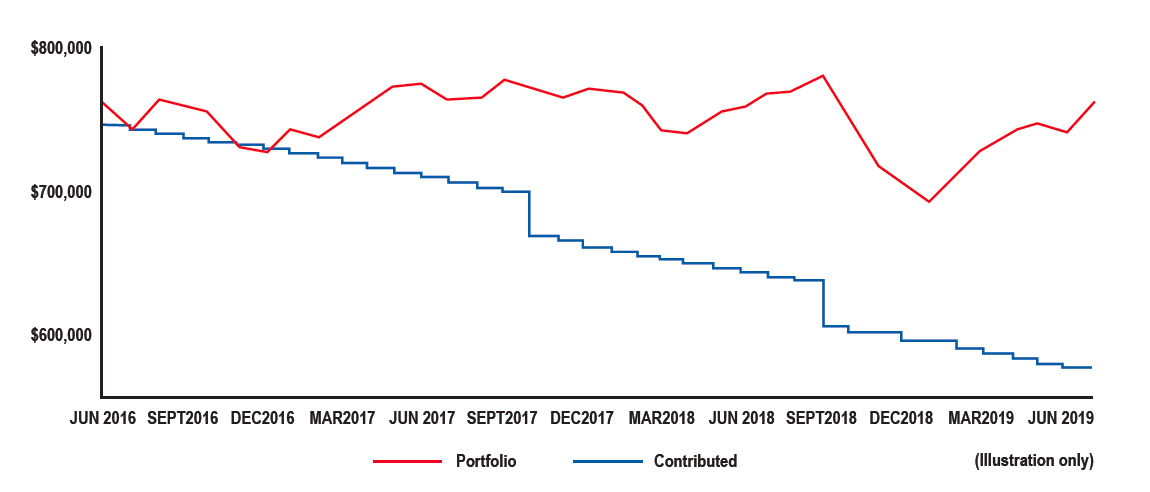 What should I do with my Sterling Cash?
Expecting GBP cash, perhaps from a family inheritance or the sale of a property in the UK? Are you unsure about the options when transferring your sterling to New Zealand? Kingshield can help.
Working with Kingshield, you can have better control. Invest your sterling in researched, high quality GBP investment funds, then once the exchange rate reaches a favourable level choose when to convert your sterling into NZD.
Supplement with NZD investments to take advantage of the higher local income yields. Simplify your tax affairs as all of your assets will be here in New Zealand.
Retirement – Will I be OK?
Financial modelling of your retirement
Whether it's a long way off or not, thinking about and planning for your retirement is very important — and the earlier you get onto it, the better off you'll be.
While the concept can seem understandably overwhelming, hard or scary, you don't want to just leave it to chance. Together, and with the use of our financial modelling tool, we can get rid of the unknowns so that you can make informed decisions about your future plans and give yourself the best possible (and stress-free) retirement.
How does this work? By building an interactive model of your current financial status — taking into account your income and expenses, home and mortgage, bank deposits, KiwiSaver, investment properties, business, NZ superannuation and more — we can identify your current status.
We can then explore alternative options which may include:
Increasing your income
Saving more
Delaying retirement
Adjusting your retirement expenses
Taking on more investment risk
Downsizing your home and selling assets
to get you on track to achieve your retirement goals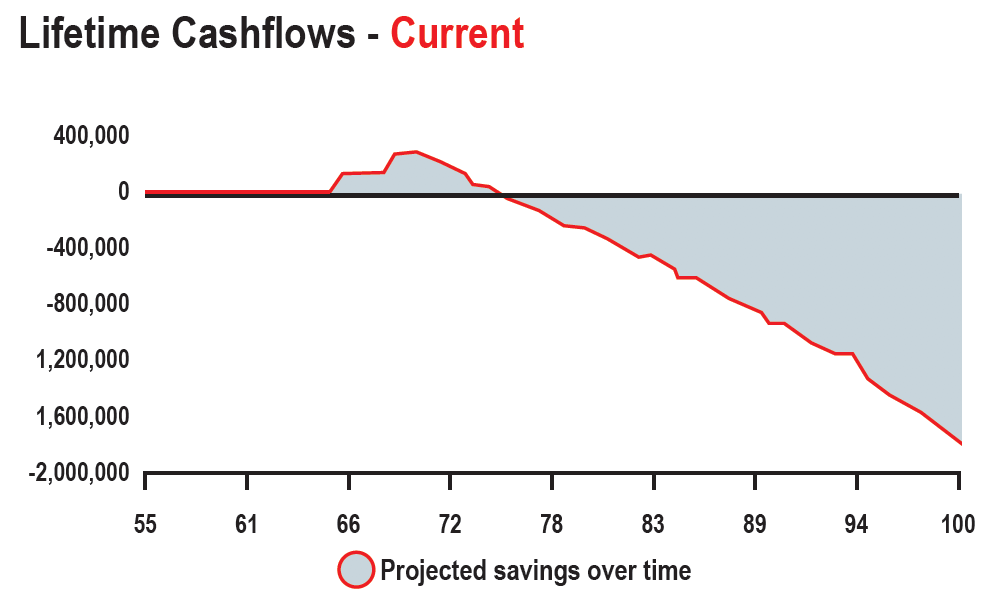 Our interactive software allows you to instantly see the impact of each decision
on your retirement outcome.
Essentially, through the implementation of our new game plan, you can alter your path from this to that.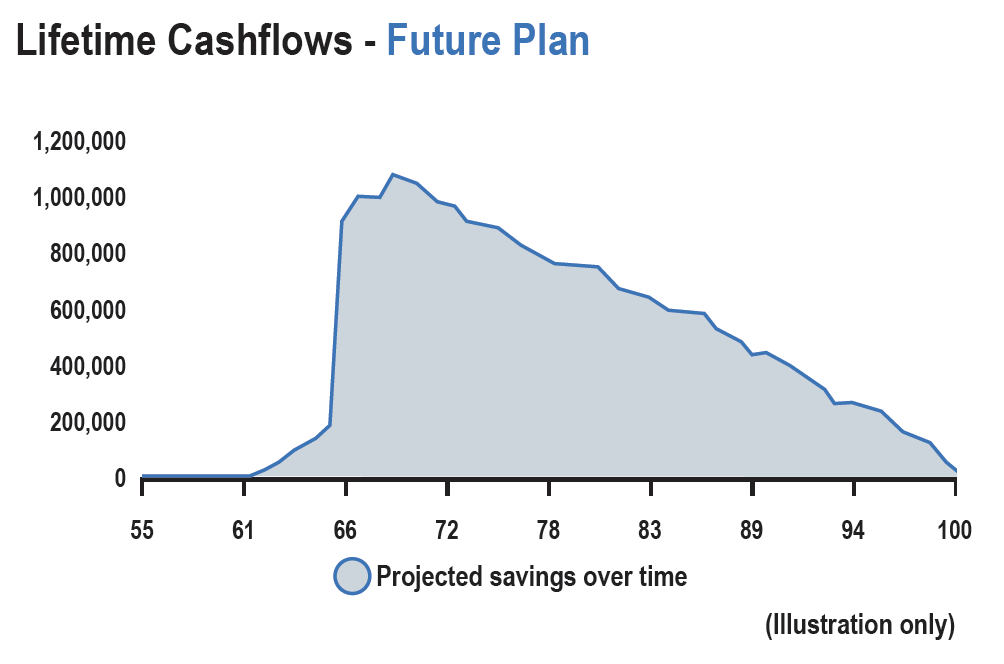 If you'd like to feel more confident about your investment options, then the Kingshield team would love to chat to you. Please do get in touch.